Freebies Of The Week: 2020 Instagram Mockup, Photography Tip Cards, How To WFH…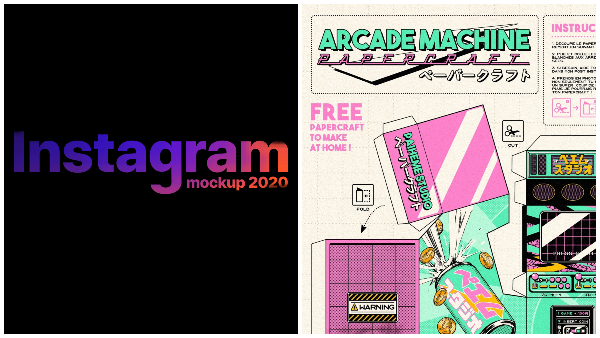 Images via Wonder Network and Paiheme
Times might be uncertain now, but there's one constant you can look forward to: people are always going to create and share freebies each week. From free drawing lessons by Disney and brand mockups, DesignTAXI has got you covered.
This week, acquire new skills and knowledge with a free logo file format cheatsheet, remote working guide, photography tip cards, and so on. If you're not used to working from home, there's also a free-to-download guidebook on remote working you'll want to check out.
For more complimentary assets for creatives, check out our previous lineup, where you'll have access to MoMA's photography classes, an Instagram story kit, and more.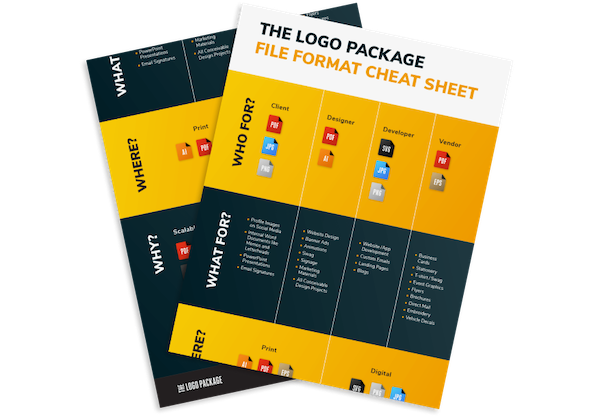 Image via The Logo Package
"I can't open the logo. Can you save it as a Microsoft Word file?" Nope. While you'd surely be aware that logos can't be exported as DOC files, the array of image file formats available can be confusing. Luckily, The Logo Package has prepared a cheatsheet detailing the ideal formats to save logo designs in, and which file types to send to whom.
Psst, and there's no need to email a PSD or SVG file to your client. A PDF, JPG or PNG would suffice.
Download the guide here. The resource was shared by brand designer Jacob Cass on his blog, JUST Creative.
If you've been meaning to brush up on your photography skills, Digital Camera World has selected 44 of its favorite pop-out tips cards featured on the covers of Digital Camera magazine. Some of the pro-tips cover how to photograph portraits and people, as well as how to snap things in nature.
The cards have been optimized for your screen, but you can also download and print them out for free here.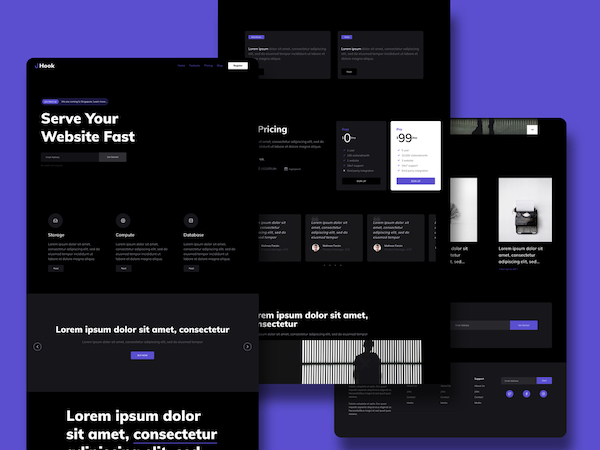 Image via Jiten Bansal
There's some controversy about whether dark mode is truly better for the eyes in low-light environments, but it's hard to deny the aesthetically-pleasing nature of darker interfaces. Designer and developer Jiten Bansal has created a dark HTML template you can use for free.
The theme is under the MIT license, which means you can download it for free and do anything you want with it. While the template is priced at $0, you also have the option to thank the creator by paying any amount you wish for the download.
'Bigilla™' display serif typeface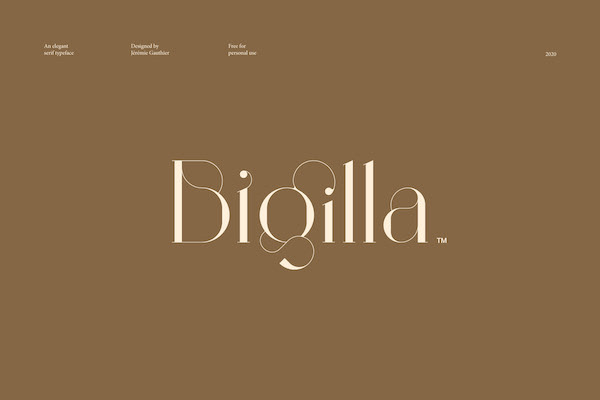 Image via Jérémie Gauthier and Pixel Surplus
Who else thinks fashion brands should go for serifs again? With its standout ligatures and alternates, this whimsical yet elegant display typeface, created by graphic and type designer Jérémie Gauthier, will look refreshing on brandings, posters, packaging, and editorial designs amid a world of san-serifs.
'Bigilla™' is available in regular and bold font weights, and is free for personal use. To download the typeface for commercial purposes, Gauthier asks that you make a donation.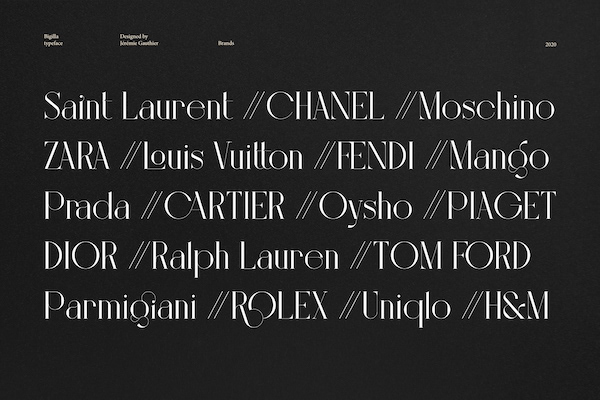 Image via Jérémie Gauthier and Pixel Surplus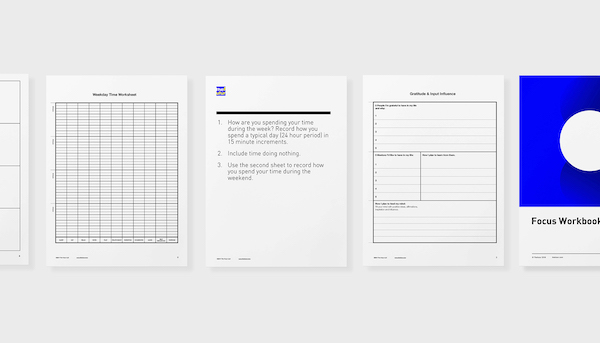 Image via The Futur
Reaching out a hand to people who are struggling to work from home, design education platform The Futur has released the productivity workbook that its team member use to stay focused on their goals and prioritize which steps to take. The resource was authored by founder Chris Do himself.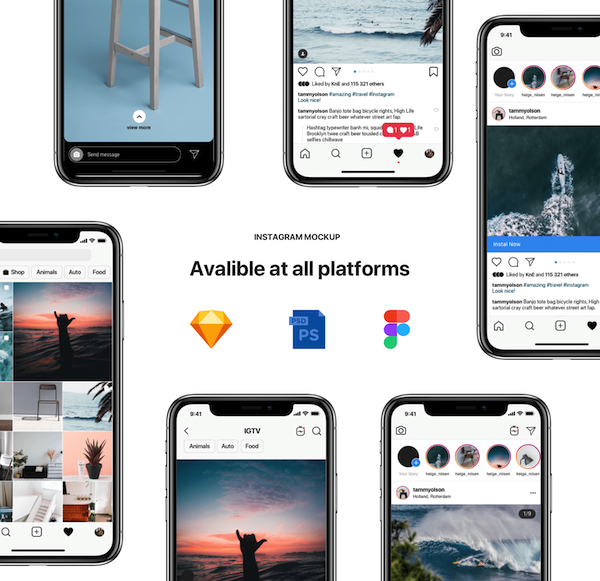 Image via Wonder Network
Instagram introduced a dark mode this year, prompting the folks at the Wonder Network to update its popular extensive Instagram mockup kit, which amassed over 100,000 downloads.
The download comprises 14 main screens, including a gallery page, a post mockup, and an Instagram Stories mockup. The bundle, available for personal use, comes with 14 PSD files, one Sketch file, and one Figma file.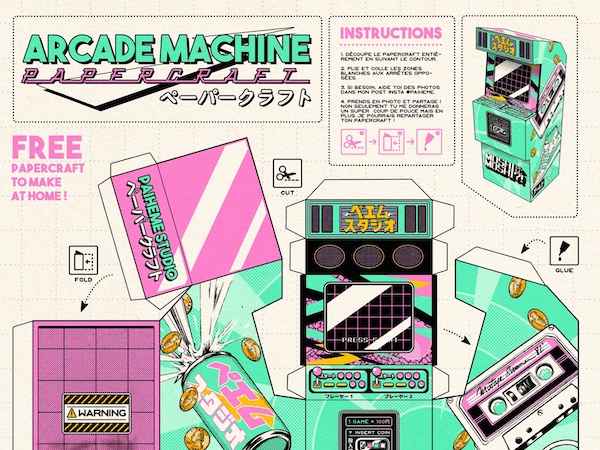 Image via Paiheme
Here's a fun, awesome craft you can work on during your time indoors. Art director Paiheme has put together a DIY paper model of an arcade machine that will sit handsomely on your desk. Just print out the template, then cut, fold, and glue together the pieces as instructed.
Once you're done, it should look like this:
Remote Work for Design Teams book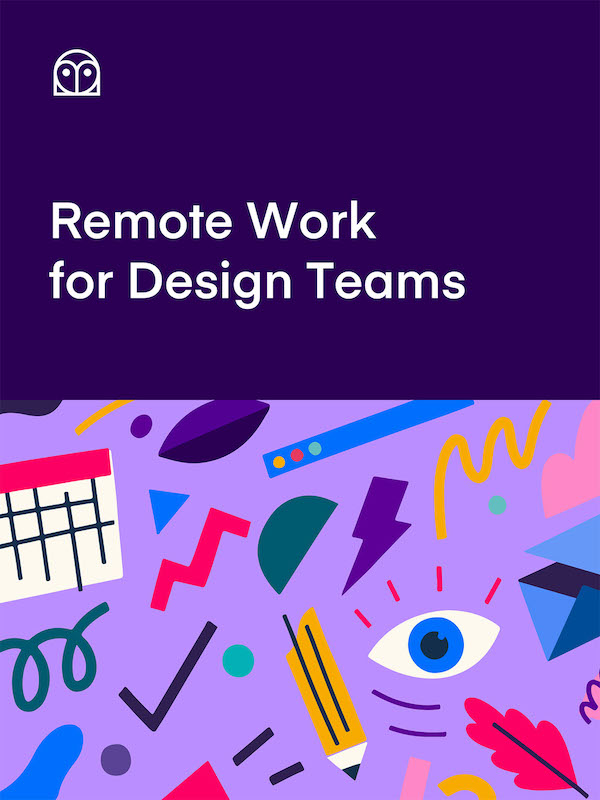 Image via InVision
Digital product design platform InVision has 700 employees spanning 30 countries, but no offices, so it clearly knows what it's doing with its work-from-home policy. To help fellow creatives out, the company has written a completely free ebook on remote working based on its years of experience with the concept.
The book teaches readers how to establish a strong remote work culture where colleagues trust each other, while letting creativity and collaboration thrive as they work independently. The resource, available for free in PDF and epub formats, was written by Ben Goldman, Abby Sinnott, and Greg Storey.
Animockup: Animated mockup maker
Create animated mockups in the browser 🔥
Animockup is an open source design tool to make animated GIFs and videos to showcase your products 👀 Use it for social media, @dribbble, landing pages, and more.
✨ @github https://t.co/D8eNe0anZV
👉 https://t.co/aZCAgwDFnF pic.twitter.com/8LoEkObUQv
— Alyssa X (@alyssaxuu) March 21, 2020
Static mockups are great as there are, but if you need to perform a demonstration or create an ad for social media, they might be better animated. Alyssa X, a designer, full-stack developer and entrepreneur, simplifies the design process for you with 'Animockup', which lets you create animated mockups right through your browser.
You can show off your product in a variety of device mockups, including templates for the iPhone 11, Google Pixel 4, and MacBook, as well as tweak the aspect ratio of your canvas according to the sizes of an Instagram Story, Twitter post, LinkedIn post, and more.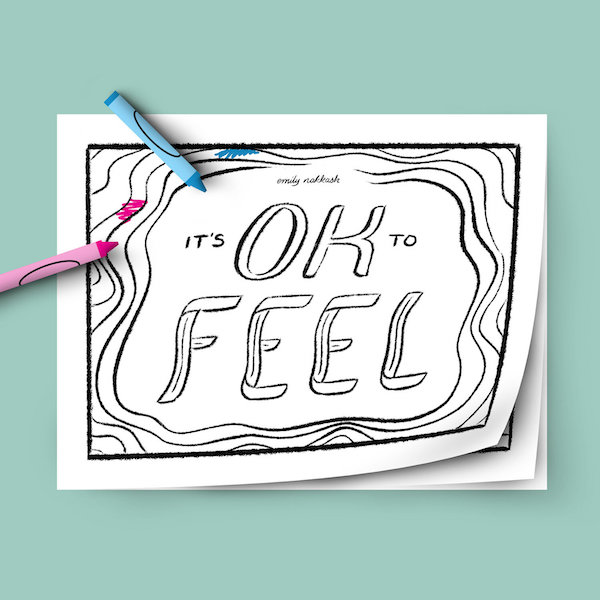 Image via Emily Nakkash
Your feelings of uncertainty during this wild period are justified. To reassure people that it's alright to encounter difficult emotions, art director Emily Nakkash has made her It's OK to FEEL downloadable coloring book—usually priced at US$2—free for all. The pages remind that, "It's OK to feel silly, it's OK to feel scared, it's OK to feel bored, and it's OK to feel lonely."
[via various sources]
This content was originally published here.